While Tampa is not known for the blistering cold winters of the north, we are no stranger to cooler temps when the coldest months arrive. You might be able to spend a good portion of the winter months still enjoying the balmy daytime weather, but odds are good we will see a few unpleasantly chilly nights. When the cold does strike here in Florida, you want to be sure you are prepared. Keep yourself toasty and warm no matter what our winter might bring by completing the following fall time HVAC checklist. Remember, when you need HVAC contractors in Tampa that you can trust to help prepare your home for the next season ahead, you need the pros from Momentum AC.
#1: Make Sure Your Air Filters Are Clean
The first thing you should do is check that the filters in your HVAC system are clean. Replace any filters that look gunked up with dirt and debris. It is recommended to change your air filters at least once a year, preferably twice depending on the air quality in your home. For example, if you have a few pets that share your residence, changing out air filters will be a bigger priority as their dander and fur can clog up the air filter, as well as the extra dirt they bring into the home.
Not sure where to locate your home's air filters? First off, keep in mind that all HVAC systems have air filters, so even if yours is difficult to find, it does exist. Secondly, finding your air filters can be simple on certain HVAC systems and nearly impossible on others. Start by looking for your air filter in ceiling or wall returns. If you don't find your air filter there, try to locate your HVAC air handler. This is often placed in your basement or crawl space. Check this air handler to see if the filter is located on the bottom or top of the unit. Finally, if you cannot find your air filters or you are uncertain about how to replace existing ones, reach out to your local HVAC team and we can help you replace this important component.
#2: Test Your Heating System Before You Need It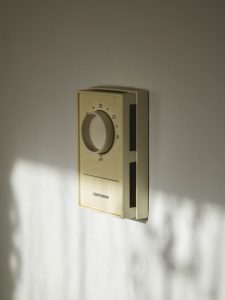 As humans, we have a tendency to procrastinate things that don't feel like a high priority. For this reason, many Tampa residents don't bother thinking about their heating system until a fluke cold front comes tearing through the area. Once our balmy weather turns to chilly, residents scramble to turn on their heat. The problem with waiting until the night you need your heat to turn your heating system on is that you might be left in the cold, calling for emergency HVAC services at 10 o'clock at night.
Even if this winter turns out to be a mild one, it doesn't hurt to prepare ahead of time for unexpected cold. Test your heating system while the weather is still warm. This way, if there are any issues, you can schedule repairs at the leisure of your schedule and budget.
#3: Schedule Maintenance To Improve Efficiency
How long has it been since you had your furnace tuned-up? If the answer is "over a year" or "I don't remember," then it is probably time to schedule routine maintenance. When an HVAC tech visits your home to inspect your heating system, they can diagnose any issues early on, before they become major repairs. They can also tune everything so that it operates as efficiently as possible. In the end, a simple HVAC tune-up could save you countless dollars in energy savings during the winter months.
#4: Keep Things Clean
Did you know that if your air ducts are dirty, you can actually damage your HVAC system? When debris, dust, and dander build up in your HVAC ducts, you can compromise the system. All this grime will enter your HVAC system and will cause it to work harder than normal. Not only will your heating system struggle to keep up when the system is dirty, but your indoor air quality will suffer as well. Make sure that you schedule air duct cleaning this fall if you haven't recently had your system completely cleaned out.
Bonus Tip: Invest In A Smart Thermostat
Finally, with the erratic winter weather of Florida, it can be hard to know whether you will need to run your heat, your air, or nothing at all. By investing in a smart thermostat, you can run your HVAC system more efficiently. From thermostats that memorize your schedule to ones you can control with your phone from afar, there are numerous options on the market that help improve energy efficiency in your home, as well as the comfort of everyone living there.
Need help completing your fall time HVAC checklist? Please contact our team today! We will send qualified, professional HVAC contractors in Tampa to your home to ensure you are ready for the cooler days ahead.